Understanding Injury Cases
Personal Injury Cases Have Many Complex Aspects Requiring Specialized Attorneys
Attorney Tommy John Kherkher graduated from the University of California Santa Barbara in just two and a half years. He subsequently graduated cum laude from South Texas College of Law, also in only two and a half years. He believes the legal system is where he can make a real difference in people's lives. Here, he can listen to his client's stories and be their voice and advocate.
Attorney Tom's commitment to clients is unrivaled, and we will do whatever it takes to make sure that they get the justice they're owed. Our idea of a successful outcome is one that takes into account all of the harm you've suffered, the expenses you've incurred, and any impact your injuries will have on your life in the future.
We'll provide one-on-one support to you throughout the process. We want you to feel empowered and comfortable with how your case is being handled. On our side, we feel it is our job to handle the legal legwork, negotiations with insurance companies, and trial preparation, and we encourage you to focus on what is most important: your recovery.
Let us help you get the compensation you need and deserve. We'll fight aggressively to achieve the best result possible for your case.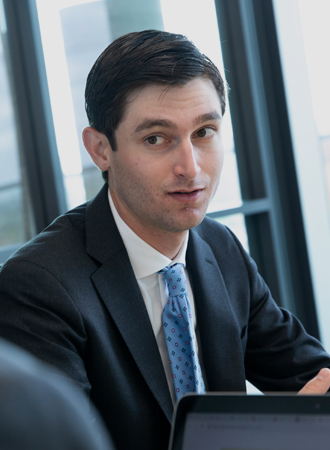 Personal Injury Cases We Handle
The legal system is complex but hiring the right lawyer to represent you will make all the difference in your case. We want you to be confident in placing your trust in our team. We have the experience, skill, and resources necessary to handle a wide variety of personal injury claims, including:
Any of these accidents can have consequences that could last a lifetime. Once your physical wounds have healed, you may face a long road to recovery emotionally. Our lawyers are here to provide you with knowledgeable counsel and the financial resources to help you rebuild your life and move on from the accident.
Frequently Asked Questions about Injury Claims
If you've been hurt in an accident, it's entirely reasonable to have questions about what will happen next. "How will I pay my medical bills?" "What happens if I can't work and am not earning money?" "Will this accident impact the rest of my life?"
Dealing with serious or catastrophic injuries after an accident that was not your fault is hard. Reaching out to an experienced injury lawyer for help shouldn't be.
The trial lawyers with Attorney Tom are here to answer all of our client's questions and provide the highest-quality legal counsel possible. Call us to discuss your specific situation, and read a few of these frequently asked questions below:
You should contact an attorney as soon as possible after an injury accident. While your first step should be to seek medical treatment, the next step should be to protect your rights by hiring an attorney.
Because the statute of limitations for filing an injury claim will vary from state to state, it is vital to talk to a lawyer as soon as possible to learn about your legal options and make sure that you don't miss any crucial deadlines.
Investigating the accident, building a case, negotiating with insurance companies, and doing all of the legal legwork on an injury case takes time. You'll want to give your lawyer plenty of time to build the best possible case on your behalf, so don't delay in seeking quality representation.
Each case is different, and the length of time yours will take will depend on several different factors. The circumstances surrounding the accident and your injuries, the parties involved, and the damages you are seeking will all play a vital role in determining how long the process takes.
During your initial consultation, our lawyers will try to give you an idea of how long it might take to resolve your case, based on our evaluation of your situation.
A statute of limitation is a state law that sets a strict time limit on the amount of time people have to file a personal injury lawsuit in court after an accident. All states have specific deadlines for filing, which can range from one to six years, depending on the state. These are very strict deadlines, and if you don't file your case in time, the court will refuse to hear it.
We work on a contingency fee basis, which means that you'll never pay any upfront fees for us to represent you. We'll take on your case at no charge, and we'll only collect when we secure compensation for you.
Contact Attorney Tom Today
Attorney Tom's injury lawyers are dedicated to providing the highest-quality representation for accident victims and their families. We handle a wide variety of personal injury matters, and we take our responsibility to every client seriously. It's our job to secure compensation for you, and we won't accept anything less than the maximum amount of compensation you deserve.
Don't trust your case to just any attorney. Choose a lawyer who cares, and a team that knows how to get results. Turn to Attorney Tom for help. Our consultations are free, and we won't get paid unless you get paid. Call us at (713) 244-6363, fill out a contact form, or chat with us live today.